Reconnective Kids News

We have a date for this year's first Reconnective Kids class in Hobart:

Sunday, 13th May

10am to 12pm for children 4 to 7 (with one parent invited)

1pm to 3pm for children 8 to 12 (children only)

Venue: Sandy Bay Infant School, 568 Sandy Bay Rd.

Good news: the fee for each child has been reduced to $60 per child (it was $99 for first child and $49 for another child in the same family)

To request an enrolment form, please reply to this email ASAP.

More information and a flyer can be downloaded here. Please share the flyer with any interested parents.

Interested in learning to facilitate Reconnective Healing and The Reconnection?

Dr Eric Pearl is expected in Australia in August this year. I'll let you know as soon as the dates and venues are confirmed. Teenagers from thirteen year-olds are also welcome to attend the adult weekend class, to practice healing for themselves and their family.

Live Clear Health Centre

More news soon about our practice at 130 Collins St, Hobart, due to open in the last week of May.

Best wishes always,

Michael




New!

Comments Have your say about what you just read! Leave me a comment in the box below.
"To my joy and surprise the experience was sublime. I could feel his presence in the room soothing my aches and pains."
– Ginette, Sunshine Coast, QLD
[Distance Reconnective Healing Client] Read More
"The doctors double looked; they shook their heads in disbelief when they said her hips were ready to come out of the harness 10 weeks early, they said to me they have never seen hip dysplasia heal so quickly."
– Gerry, Hobart, TAS. Read More
Register Now
for the Next Reconnective Kids! Workshop in Hobart,Tasmania
Sunday May 27th, 2012
Give Your Child the Gift of Healing
Click Here for more details
or
Click Here to go straight to the Registration Page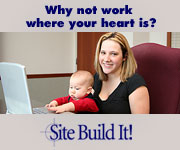 "I had a stiff neck for a couple of months, and had treatment from a Chiropractor and on going treatment from an Osteopath. After my first treatment from Michael, I was able to discontinue the use of the Osteopath immediately. I had a follow up treatment a few weeks later, as I had some residual discomfort that was relieved and has not returned. This was over 6 months ago and the symptoms have not returned."
Gary Scott, Sydney, NSW. [Distance Reconnective Healing Client] Read More


Visit Our Animal Healing Center