Healing, Meditation and Discovery Workshops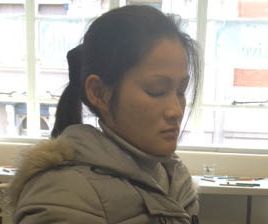 Discover how to recognize, feel and work/play with a new bandwidth of energy, light and information that scientists call the "Reconnective Healing frequencies".
Learn how to apply the knowledge of these frequencies in your everyday life to:
heal yourself and your family
practice a simple, natural form of meditation
harmonize relationships in the home and workplace
enhance your ability to learn and expand your awareness
enhance activities you already do such as yoga, art, exercise or sport
develop your self awareness and feeling of peace

experience the application of Reconnective Healing frequencies to plants, animals, water and the environment
Together we'll explore the connections between science (in particular biology and physics) and metaphysics or spirituality by studying and sharing some of the recent publications in this area.
These are some of the possibilities of this new opportunity to come together and learn/share. The actual content each session will be determined by your interests.
These workshops are offered as a one-to-one or small group tutorial.

Not a Local?

These classes are now available anywhere you can get onto a video call (e.g. Skype). Just contact me so we can arrange a time.

NOTE that these classes are for adults and teenagers over 13. For kids classes please see this page.

RSVP: Please reply to this invitation on the contact page

Facilitator: Michael Taylor

Class fee: $120 (AUD) for a 1 to 1 tutorial and distance classes via video calling. Group sessions, $80 each. (Bring some friends and save 33%)

Time: One-and-a-half hour sessions by appointment.

Venue: TBA in Hobart, Tasmania.
             Worldwide via Skype.


---
Disclaimer: Michael Taylor and anyone associated with this work, inclusive of, but not limited to The Reconnection® and/or Reconnective Healing®, make no claims, promises, guarantees, representations or warranties and are neither diagnosing nor treating specific health challenges. You are solely responsible for seeing to and continuing with your own medical treatment and care.
Important: These workshops are designed to help you learn to meditate and practice healing for your family; they are not designed to teach Reconnective Healing to practitioner level and are not a substitute for the Foundational Reconnective Healing training provided only by Dr. Eric Pearl and The Reconnection LLC.
Reconnective Healing™ and The Reconnection™ are registered trademarks.