About The Author of Lubish.com,
Michael Taylor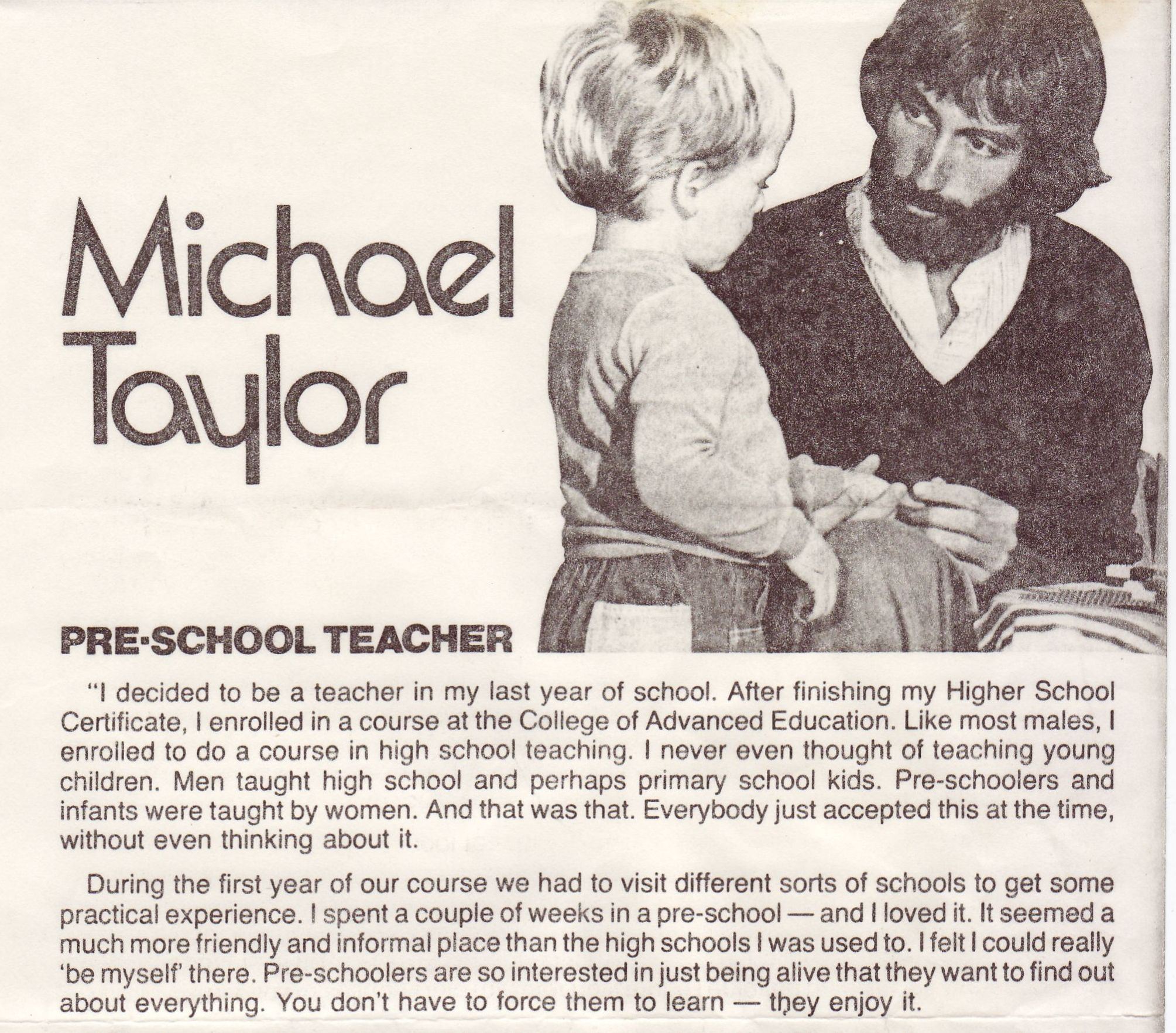 Newspaper article excerpt, 1976
 I was born in New South Wales, Australia in 1954 and grew up on a farm near the town of Culcairn.
I attended the University of Canberra, then known as the Canberra College of Advanced Education and later the University of Tasmania, ending up with a Bachelor of Education degree, majoring in Early Childhood Education, Drama, Media and Literary Studies.
As Australia's first male early childhood teacher, I had my ten minutes of fame when The Australian Women's Weekly and The Canberra Times interviewed me. Both journalists went away disappointed with my attitude that it was no big deal and wrote the story from their preconceived angle anyway. I think I said that what's important is what you are not what your gender is or something to that effect. It was a good lesson in how the media works.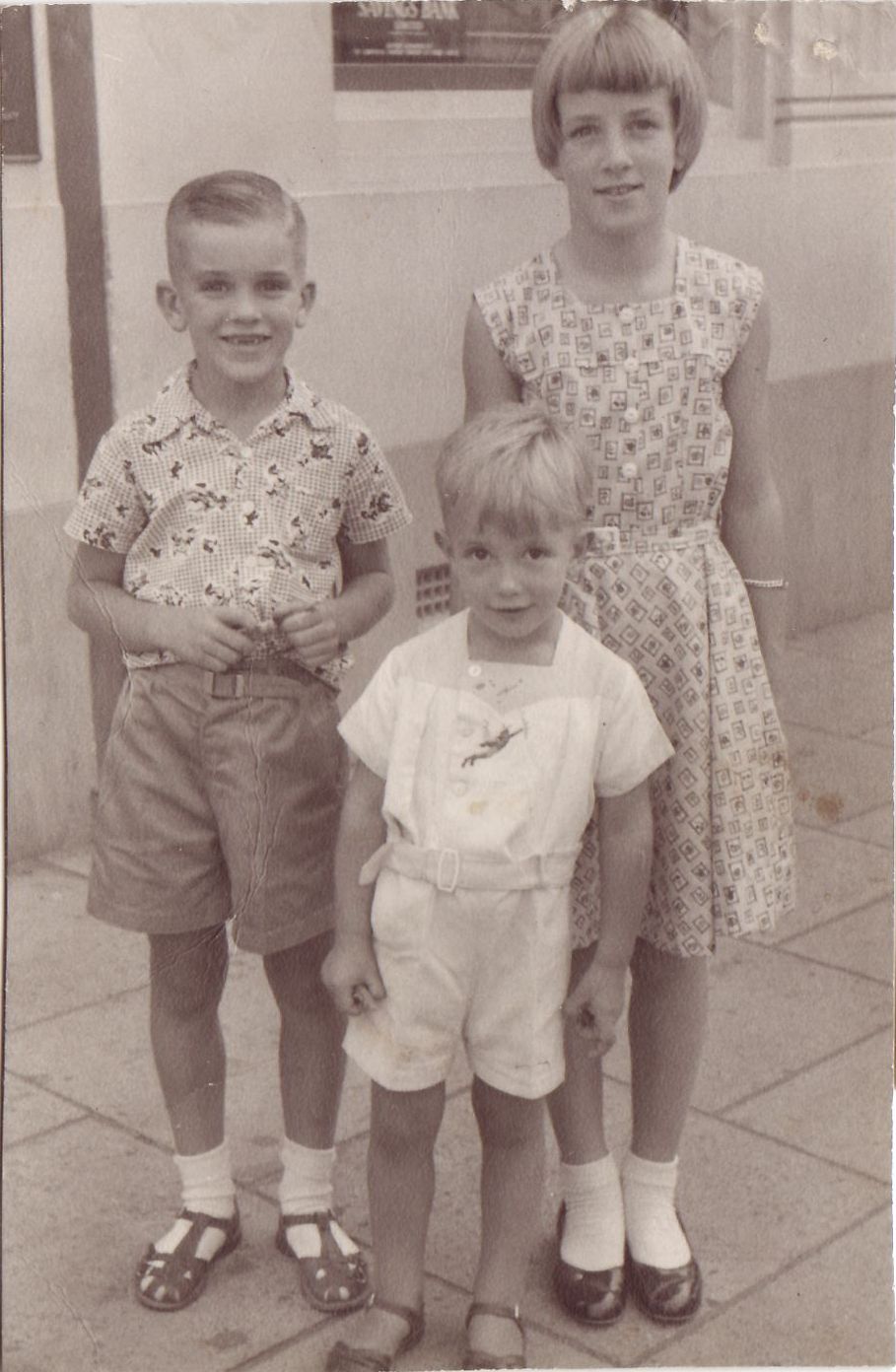 Bill, Michael & Helen, 1957
Marie Budimir and me after my Certification exam December 2015
After teaching Early Childhood and some Adult Education parenting classes for over 33 years I resigned in 2007. In 2008 I studied Bowen Therapy and, although I completed the practical components for a Certificate I was distracted when it came to the academics by news of something called Reconnective Healing.
In 2009 I completed my first Reconnective Healing seminar in Melbourne with Doug DeVito and The Reconnection teaching team. Here I met Dr. Bronwyn Lakay and Marie Budimir who became friends and mentors. It was with Bronwyn's help and guidance that I gained the qualification as a Reconnective Kids Instructor in March 2011. Marie taught me how to facilitate the procedure called The Reconnection in one of her wonderful semi-private seminars. The only other student for the two days was a lady with a PhD in genetics.
In 2010 I started this website which was originally called childs-play-healing.com and later changed to lubish.com because many people thought I only worked with children! If it wasn't for the resources of SBI! (Site Build It) I wouldn't have even attempted to build a site like this or if I did it wouldn't have gained the exposure it now does as one of the most popular Reconnective Healing Blog sites. (They now have a SBI for Wordpress deal which is tempting too...)

So this year, 2014, has seen a milestone passed in my practice as a Reconnective Healing Practitioner in that it has been over five years since starting out, so I feel like I've served my apprenticeship. Last month I was able to attend the new Reconnection seminar to update to the new Foundational Practitioner.
December 2015 and I've now completed the exam with Marie again to ensure I can remember that Reconnection procedure accurately and maintain my Reconnection Certified Practitioner status.
What I have learned is that, yes, you can heal yourself and others. I can open a 'door' for you and, if you're ready, you can walk through into an expanded awareness and a lighter feeling of wellness. In that process you are quite likely to leave your pain and dis-ease behind. Forever.
The rest of what I've learned - and am learning or realizing - is the subject of this website. I hope you enjoy reading and that it helps you in realizing your own potential to help others and yourself.
Other pages which tell my story are
And, The Blog