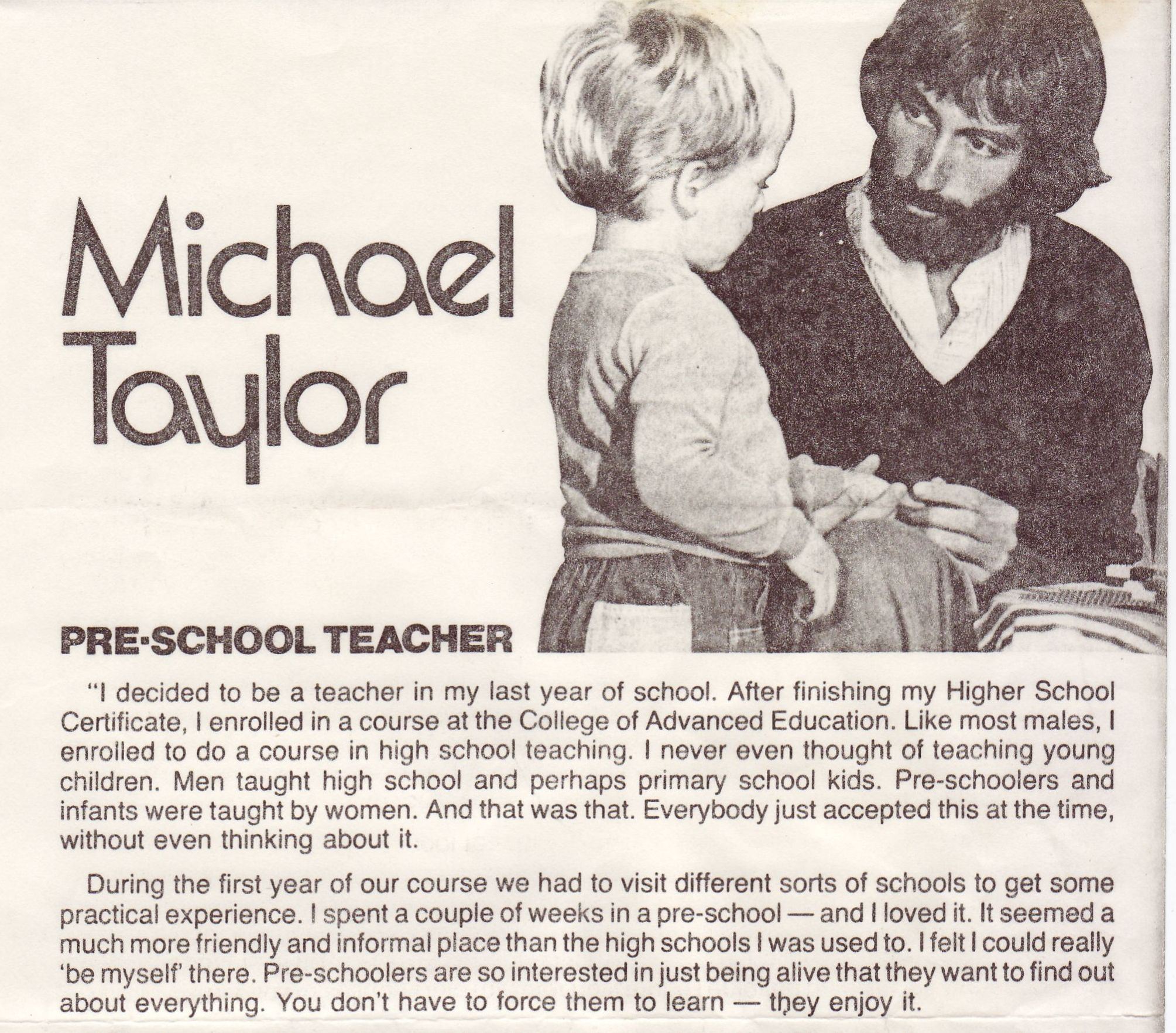 Newspaper article excerpt, 1976
 I was born in New South Wales, Australia in 1954 and grew up on a farm near the town of Culcairn.
I attended the University of Canberra, then known as the Canberra College of Advanced Education and later the University of Tasmania, ending up with a Bachelor of Education degree, majoring in Early Childhood Education, Drama, Media and Literary Studies.
As Australia's first male early childhood teacher, I had my ten minutes of fame when The Australian Women's Weekly and The Canberra Times interviewed me. Both journalists went away disappointed with my attitude that it was no big deal and wrote the story from their preconceived angle anyway.
I think I said that what's important is what you are not what your gender is or something to that effect. It was a good lesson in how the media works.