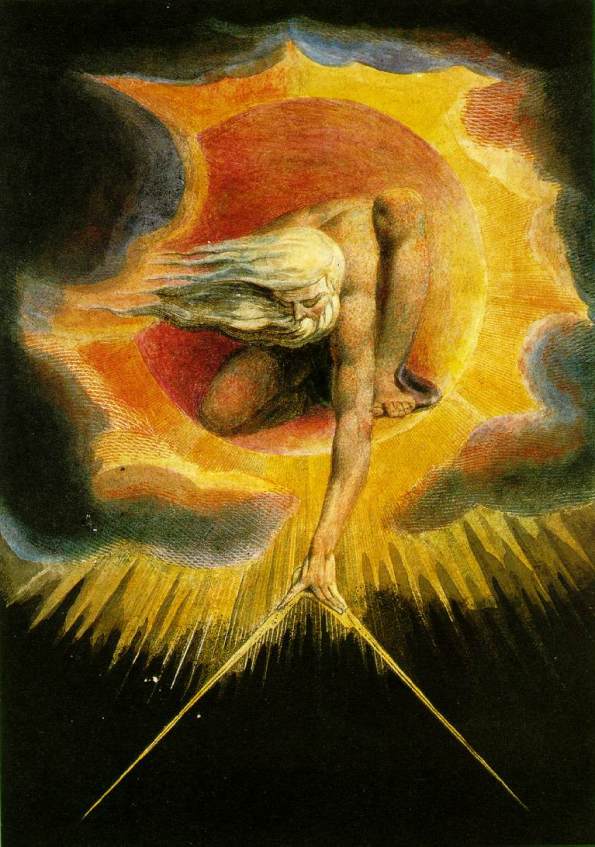 Painting by William Blake
I've never seen 'God'
I have seen Light
(And Peter told me 'God is light')
Light of sun and stars,
Light from the eyes of listeners and joy-makers
Light inside behind thought and feeling
I've never seen the face of God, nor have I stood before any throne
I have seen faces of bliss, of mercy and compassion, of joy and laughter and tears, of appreciation, gratitude and serenity, of courage and resilience. Also, of their opposites.
I have stood on the presence of Peace
And known the divine's not far away
I've never heard the voice of God or of any angelic messenger
I have heard words of wisdom and truth,
Heartfelt words, unscripted
From the mouths of babes, lovers and masters, poets and sages,
Words written and spoken, recent and ancient
I haven't heard the heavenly choirs singing the praises of an unseen king
I have heard sounds indescribable…shall I try to describe them?
They are notes unstruck that concentrate the mind and bring serenity
These sounds come from within
As does the light
And the love unconditional and surprising
And the words of wisdom