Upon entering the king's throne room, Ashtavakra was greeted with jeers and laughter.  Looking up to the king, the child demanded in a surprisingly strong voice:
"King Janaka, why have you filled your court with shoemakers?"
A shocked silence descended on the court as the royal courtiers waited to hear the king's response to this rude outburst.  But the king remained calm, asking "Why do you belittle my most trusted ministers like this?  Don't you know that these are my most respected advisors?"
Ashtavakra replied "They must be shoemakers, because they look at me and see only my leather; only my deformities and my young age.  Do they not know that the soul is not limited to age or to this physical body?"
The king understood, and all the court felt the embarrassment we all feel when we make a mistake.  Ashtavakra sat on the chair reserved for those who would try to answer the king's great question.
All things change, but that which remains true is within us.
 "So what is your question your majesty?"
As the king explained his dream and his feelings since that night, the young sage listened patiently.  He then spoke to King Janaka in a strong, kind tone.  He reminded Janaka that neither the dream, nor the world we see around us are real if we lose the feeling of peace and contentment within us. 
"All things change," he said, "and that which remains true is within us.  Feeling that reality within dispels all doubts, but thinking and talking only leads to more doubts and discontentment.  If you truly wish to know your self, I have that mirror and I can help."
The wise king Janaka's heart began to open to this message from the little boy.  He accepted his offer and they became the best of friends: the great king was a student to the young boy and Astavakra's father, along with the other prisoners, was released. 
King Janaka reigned for many years and was well loved by his people.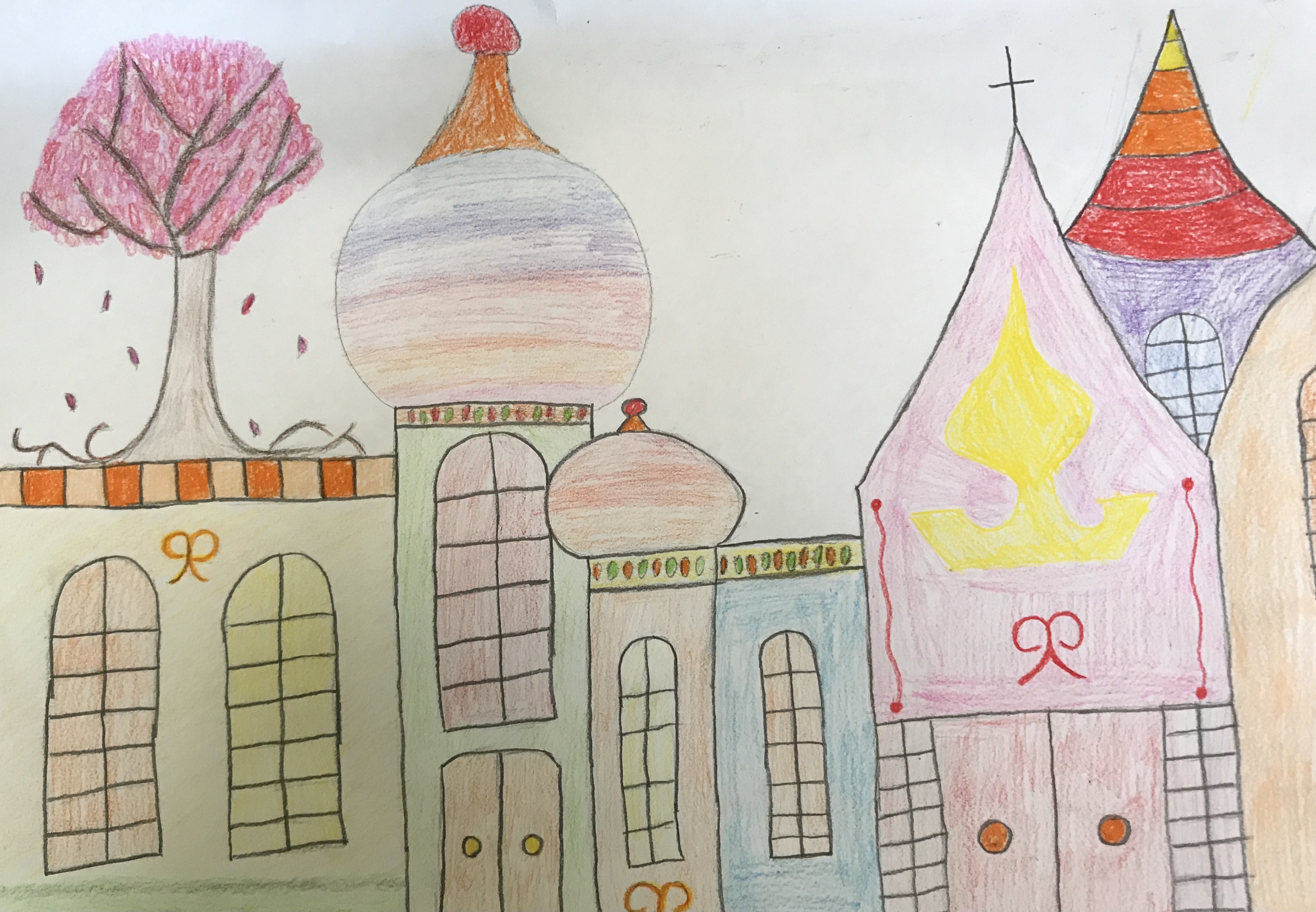 King Janaka's castle by Anastasia, 11.
---
Retold by Michael Taylor from a story related by Prem Rawat.

Big thank you to the children who gave me their drawings for this page.

Sources:
Words of Peace Global – www.wopg.org
Wikipedia